About CAM Development
Since 1994 CAM Development has been committed to creating quality software for you. We offer a variety of retail "off the shelf" software products as well as custom software solutions to meet your individual needs (see below). Our services range from customizing or OEM branding one of our retail products to creating an entirely new product specifically for you. We can create traditional installable desktop software for Windows or online based web applications depending on your needs and requirements. Contact us to discuss custom software.


A real company, with real people
We are located in New York USA, on Long Island, about 60 miles east of New York City.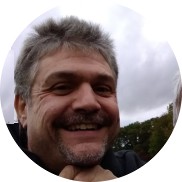 That's me... Chris.

I'm the guy who does just about everything here. With the help of hired hands from PR specialists I run this operation. Chances are if you ask for help I'm the guy replying. I also wrote all the software, designed the sites and do all the custom development.


Quality Guarantee
We guarantee that our software works properly, won't break your computer or the bank, and our customer support is unmatched.
Contact us
for any reason and see the difference.
Products
Our "Design & Print" software products, including Business Card Designer Plus, Label Designer Plus DELUXE and Print Designer GOLD are used by over five million satisfied customers around the world and available for purchase from our website. We license this technology to companies who offer OEM versions under their own brand names, including Broderbund, Epson, Konica and Hewlett Packard.

Our Diary & Journal software products, Alpha Journal Pro and My Personal Diary, are use by businesses and individuals to keep a secure personal diary or business journal. It is also used as an integral part of various educational products in the US K-12 school system as well as some universities.


Custom Software Services